Shivananda
I was born 1948 in Switzerland. As a trained Graphic Designer and Typesetter I traveled the whole world. About 30 years ago I made my passion for ART my main occupation. Since then, I have been exhibiting my works in 30 different countries. My DIVERSE ART has a wide range of expressions, and my aim is that each painting carries a certain magic and my love for the mystery of life. I live and work as an artist and musician partly in Corfu/Greece, Switzerland and Germany.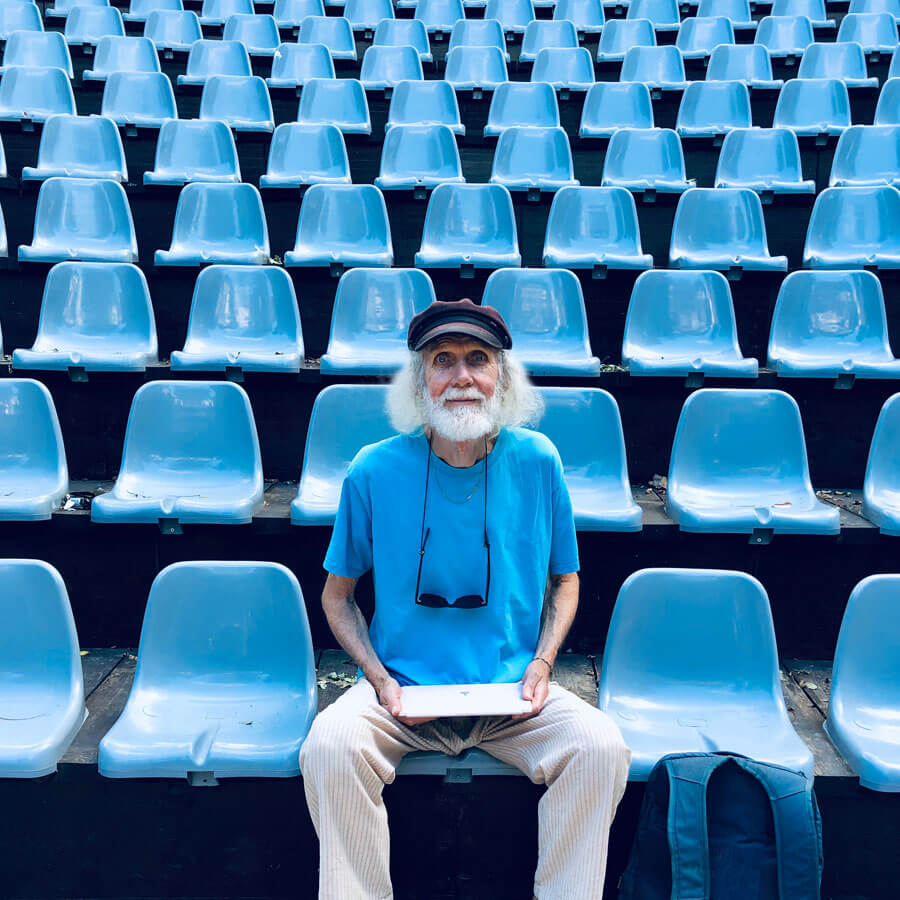 How I discovered abstract painting
At the time of a big relationship crisis and a seperation from my girlfriend, I found the possibility to express my strong feelings with colors and paint. Hundreds of pictures exploded on paper. I felt a tremendous release and at the same time a new inner world was opening up in my art - the world of expressive intuition.
Much has changed since then in the style, technique and expression of my paintings, but what remains is this inward movement and the excitement and freedom of expressing this inner richness with colors, shapes and forms. This inner source seems to be inexhaustible. Since that time the creative process is less a doing, but rather an event of letting it happen.
First there is a certain tingle.
But suddenly one can clearly feel the heartbeat. The painting has come alive. Young and open to changes. The paper and colors are the invitation and I am the instrument for this creation. Yes, it lives and I respond to what it needs and how I can support it. Miraculously the child grows.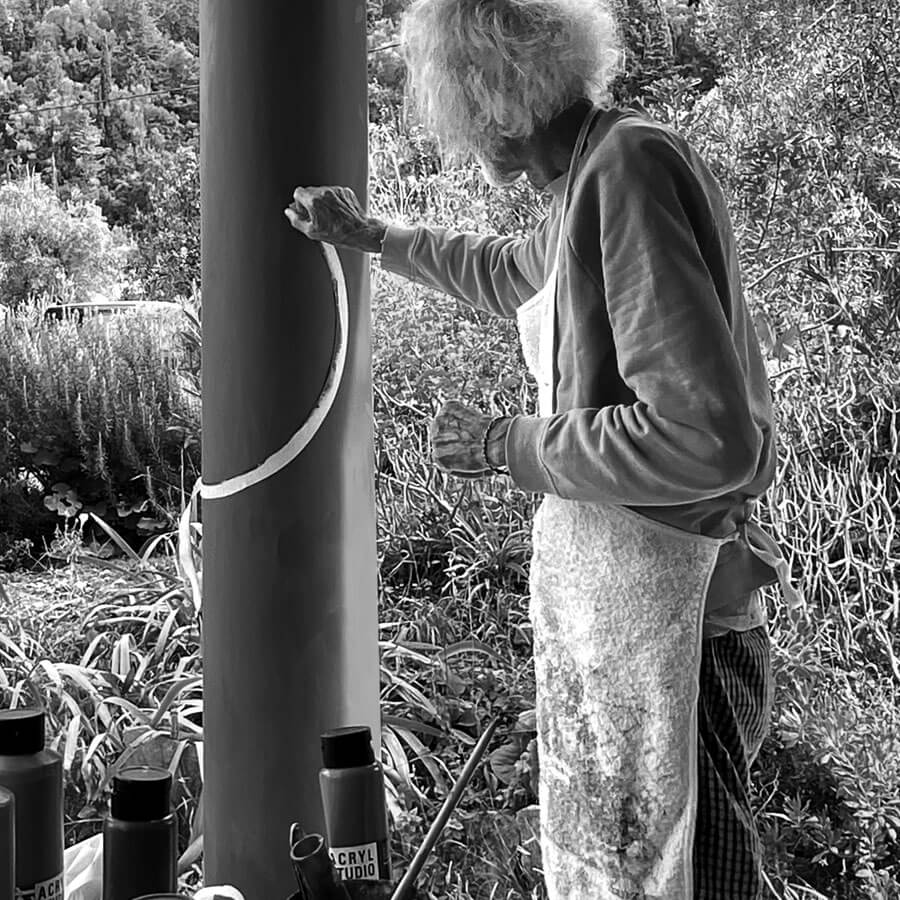 When is a painting finished?
At a certain point I fall in love with the painting. In this moment it is the most beautiful painting I ever created. Then usually I leave the painting for a few days and normally the love affair changes. The initial feeling of being in love is now over. The way I look at the painting is more critical and more demanding. The new relationship can grow deeper and more intimate. There is also the possiblility that our ways will part. The white paint creates space for a new love affair.